Category Navigational Menu
Brimfield Bread Oven
3956 State Route 43, #2
Kent, OH 44240
Phone: (330)474-7800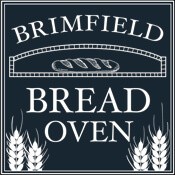 Brimfield Bread Oven is a European style bakery in Brimfield Township, Ohio. Everything is made from scratch with simple ingredients, hand-shaped and baked in an off-grid, wood-fired oven.
Stahl's Bakery
411 East Main Street
Kent, OH
Phone: (330)673-9244

Stahl's Bakery was founded by Bob & Shirley Stahl in 1949. To this day, we still use many of Mr. Stahl's recipes, including bread, cookies, and his local-legend white cake.