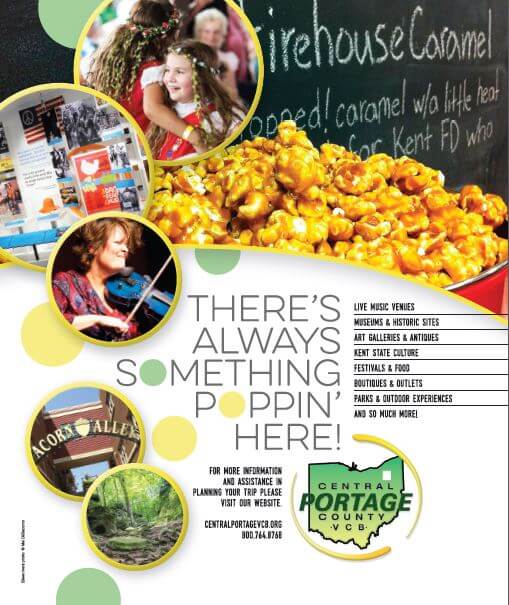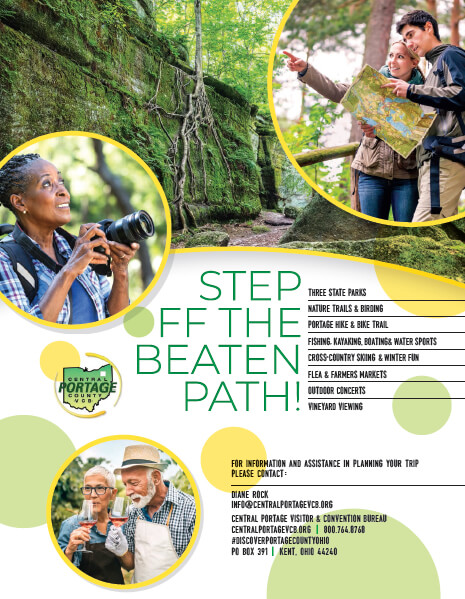 Portage County is conveniently located to Akron, Canton, Cleveland, Pittsburgh, and Wheeling. 
Akron – 12 miles
Buffalo – 210 miles
Canton – 33 miles
Chicago – 365 miles
Cleveland 4 miles
Columbus- 140 miles
Erie – 123 miles
Indianapolis – 310 miles
New York – 430 miles
Pittsburgh – 102 miles
Toledo – 136 miles
Wheeling – 115 miles 
Central Portage VCB looks forward to helping you plan your groups next adventure. 
Discover our history, sample our food, or enjoy the outdoors in one of our 3 state parks.  Every year Portage County plays hosts to the Wizardly World of Kent, Mantua Potato Fest, Ravenna Balloon A-Fair, Brimfest, the Akron German Family Society's Oktoberfest and more.   Does your group love fashion? Kent State University is home to the Fashion Museum.  Shopping? From art galleries, to Monica Potter's Home, to Aurora Farms Premium Outlets, there are plenty of stops to keep even the shopaholic happy.    A trip to our county would not be complete without sampling some of our areas favorite restaurants, coffee shops and seasonal flavors. 
Portage County is a short distance to Cleveland, Akron, and Canton, as well as the Cuyahoga Valley National Park.  
THEMED ITINERARIES: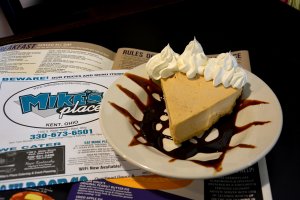 The Sweet Tooth Trail – Spend the day touring parts of Portage, and surrounding counties while satisfying your sweet tooth.  The tour is filled with delicious treats, plenty of fun, and a chocolate factory tour.  Great tour to do with groups.  Make it a mystery tour.  The tour can be adjusted for a 1-day trip or a 2-day overnight. For groups of 20 or more staying at Exit 33, I-76, special arrangements can be made for samples at various locations.
Looking for more suggestions? Here are a few of our other itineraries:
Let Fashion Guide You – Includes a visit to Kent State's famous fashion museum.
Birding,  Burger, Brew & and maybe Big Foot Tour – During this tour your group will go birding at one of our local Ohio State Parks.  The trip also includes a stop at one of Iron Chef's favorite places to get a burger and brew.  Of course we can not rule out a possible sighting or two of Portage County's legend Bigfoot.
Outdoor Adventures – With three (3) State Parks Portage County is the perfect place to enjoy kayaking, hiking, fishing, birding, and more.  Park naturalist are available for special tours and programs.
Antique Road Trip – If your group likes to shop for those farmhouse goodies, we have you covered.  Not only do we have great antique shops, the area also offers other unique shopping.
Shopping For Her – Let us help you plan a day for the ladies that includes shopping, a tea room, and a winery.
A Day of Fun for Him – Planes, hot rods, motorcycles,  football, fishing , a brewery and more will keep the men of the group busy.
For more information on Group Tours or suggested Itineraries, contact our office at:  800.764.8768 or email info@centralportagevcb.org.