Category Navigational Menu
Nelson Kennedy Ledges
State Route 282
Nelson Township, Ohio 44231
Phone: 440.564.2279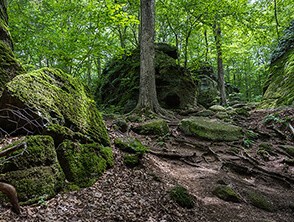 Although a small park, Nelson-Kennedy Ledges provides a thrilling experience to visitors with its rugged cliffs and diverse plant life typical of a more northern climate. A day-use park, Nelson-Kennedy Ledges is popular for picnicking and hiking. Hikers will enjoy the several trails that wander through the Nelson Ledges to formations like Devil's Icebox, Indian Pass and Old Maid's Kitchen.
West Branch State Park
5570 Esworthy Rd.
Ravenna, Ohio 44266
Phone: 330.296.3239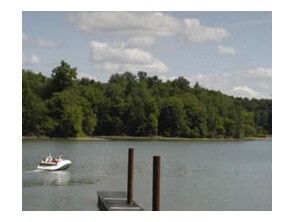 Located in Portage County, West Branch State Park's large 2,650-acre lake with its many forks and coves is extremely popular with fishermen, boaters and swimmers.
Wingfoot Lake State Park
993 Goodyear Park Blvd.
Mogadore, Ohio 44260
Phone: 330.628.4720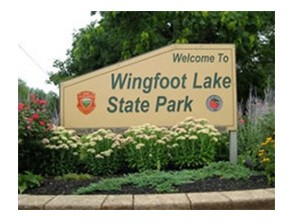 Located just minutes from Akron, Wingfoot Lake offers a delightful escape from the city. Groves of tall trees, expanses of grass, and the picturesque lake provide a calming backdrop for a relaxing outing. Reservable shelters are ideal for all types and sizes of picnics, reunions and social gatherings in a scenic outdoor setting.
"Portage Park District conserves important natural areas and creates parks and trails for public use and enjoyment. We partner to improve the health and quality of life in our communities, while realizing significant economic benefits."
Portage Hike & Bike Trail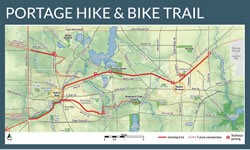 The PORTAGE Hike and Bike Trail serves as a key east-west link between the major trail systems in Northeast Ohio.
Additional parks located as part of the Portage Park District include: Towners Woods, Dix Park, Seneca Ponds, Camp Spelman, Headwaters Trail, and Berlin Lake Trail.
Lions Community Park
4484 Edson Rd.
Kent, OH 44240
Phone: 330.678.1852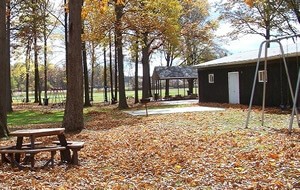 This 25 acre park located at 4484 Edson Road is our most developed in the Township. The park has a ball field, a soccer field and a sand volleyball court with the lighting. Additionally, there are two playground areas for children, and a basketball court. The shelter is available for reservation. The park has picnic tables and grills in several areas. Trails wind through the woods and offer nice hiking trips in a picturesque park.
Cranberry Creek Park
2145-2261 Lynn Rd
Brimfield,  OH 44240
Phone: 330.678.1852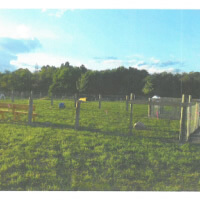 This 35+ acre park at the corner of Sandy Lake and Lynn Roads is the newest green space in the Township. Location access if off of Lynn Road. Donated by Wojno Construction. Winter brings sledding hills and cross country ski trails to this rolling hills park. Passive recreational trails will eventually cross through the woods and along the Brimfield Creek. After each fresh snowfall our open trails at Cranberry Creek Park are waiting for you.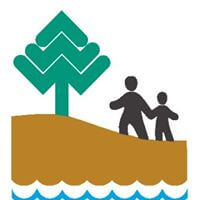 Al Lease Park has a regulation soccer field, baseball diamond with a grass infield, basketball court, volleyball court, and two playground areas. In 2000, permanent restroom facilities and an underground field irrigation system were installed. In 2002, a one mile looping Hike & Bike trail was installed. In 2003, a 20-car parking lot was developed off of Admore Drive giving the park an additional access point.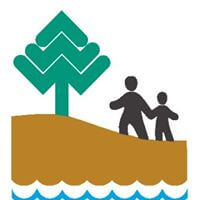 Located at the northern limit of the Riveredge Trail this park area is accessible from Gougler Avenue. This historic site is the location where Captain Samuel Brady reportedly jumped 21 feet across the river to avoid a band of Indians in 1780. Future plans include an extension of the trail north to the Crain Avenue Bridge that will link up with the Towner's Woods Rail Trail.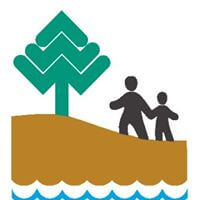 Located off Middlebury Road, Fred Fuller Park is Kent's largest park encompassing over 56 acres of land given to the City of Kent in 1934 by Lamson & Sessions Company. The park, which borders and crosses the Cuyahoga River, was developed into a multi-use park over the years, primarily through the involvement of Kent citizens.
Franklin Mills Riveredge
497 Middlebury Road
Kent,OH 44240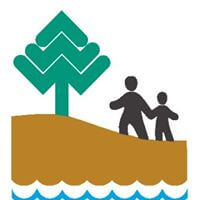 Kent's most predominant physical feature is the Cuyahoga River, which flows gently through the downtown area and is marked by a beautiful cascading waterfall near the heart of the business district. The wooded western bank of the river forms Kent's Franklin Mills Riveredge Park.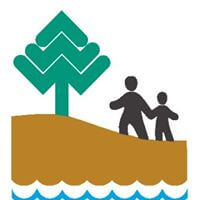 The park encompasses the former site of a tannery built in 1836 by noted abolitionist John Brown and is listed on the National Register of Historic Places. In the 1970's, reclamation of the site by Kent Environmental Council volunteers began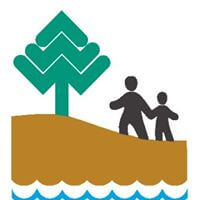 PlumCreek Park is located on 25 acres of land off of Cherry Street. The land was purchased by the City of Kent from Kent Water and Light Company in 1923, and at various times was used as a drinking water reservoir, field for water wells, storage area, a landfill, a gravel pit, and a pistol range. In 1977, the Parks and Recreation Board began an intensive effort to reclaim the land and dredge the reservoir and the park officially opened in 1979.
Moebius Nature Center
929 E. Mennonite Rd.
Aurora, OH 44202
tel: 216-402-4361

The Moebius Nature Center exists to promote the enjoyment, respect and preservation of nature through education to our community.
J. Arthur
Herrick Fen
Nature Center
Seasons Rd.
Streetsboro, Ohio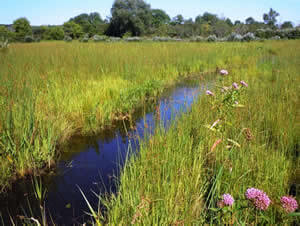 Herrick Fen Preserve is one of Ohio's last remaining boreal fens, featuring unusual water chemistry that encourages the growth of sedges and plants more commonly found in northern climates. The 140-acre preserve is co-owned by The Nature Conservancy and Kent State University, and is managed by the Conservancy as a state nature preserve. (Photo credit: The Nature Conservancy)
Cuyahoga Valley National Park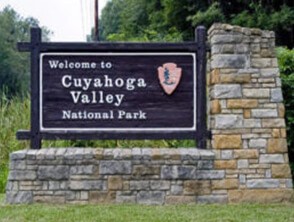 Though a short distance from the urban areas of Cleveland and Akron, Cuyahoga Valley National Park seems worlds away. The park is a refuge for native plants and wildlife, and provides routes of discovery for visitors.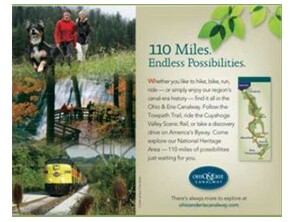 The Ohio & Erie Canalway is a National Heritage Area – designated by Congress in 1996 – to help preserve and celebrate the rails, trails, landscapes, towns and sites that grew up along the first 110 miles of the canal that helped Ohio and our nation grow.