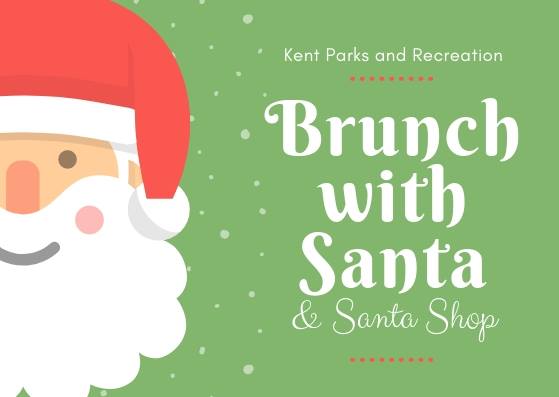 Brunch with Santa and Santa Shop!
Presented by Kent Parks and Recreation
Sponsored by Hometown Bank and Polly Germer
Enjoy a breakfast date with your youngsters while you complete that holiday shopping list together! Includes brunch, cookie decorating, face painting, raffle prizes and a visit from Santa! Gifts range from $1 to $20.
Sunday, December 9th
1 – 3 p.m.
Kent Rec Center
1115 Franklin Ave.
All ages are welcome!
$6 for guests 3 years and up
Children 2 years and under are Free!
Registration Deadline November 30
Preregistration required at the Kent Parks Office
497 Middlebury Rd. Kent OH. (330) 673-8897
Donations for Raffle Tickets!
Bring in donation items listed below for The Miller Community House, an emergency shelter for families in Portage County. Receive a raffle ticket for each item you donate for a chance to win a basket of prizes!
Shampoo & conditioner, toothpaste, toothbrushes, soap/body wash, towels, washcloths, twin sheets & pillowcases, deoderant, brushes/combs, pillows, calendars/planners, blankets and canned food items