Why not enjoy a little holiday cheer this year. Gather your family and enjoy viewing the holiday light displays around the county.  And don't forget to support local by shopping small this holiday season.
ATWATER
Dillonville Light Display 
Dates: December 1-31, 2020
196 Stroup Rd., Atwater, OH 44201
AURORA
Holiday Lights
Bicentennial Park (SR 43), Aurora, OH
BRIMFIELD TOWNSHIP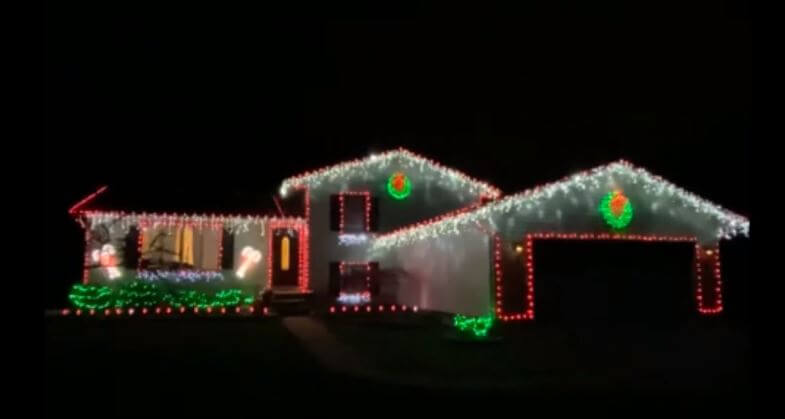 BRIMFIELD TOWNSHIP TOUR OF LIGHTS 2020
Date: December, 2020
Location: Various addresses throughout the community and Town Hall (1333 Tallmadge Road) and Brimfield Historical Society (Kelso House 4158 OH-43)
For addresses and map – click here.
TO VIEW VIDEO – click here.
(photo courtesy of Brimfield Township.)
EDINBURG
SMC Light Display
Time: 5:30 pm – 11pm
Everything will be synchronized to music.
Additional information can be found here.
GARRETTSVILLE
Malisiak Light Show
Dates: November 20 – January 1, 2021
Times: 6pm-11pm
11037 Wheeler Rd., Garrettsville, OH 44231
KENT
Downtown Kent
Dude's Christmas Lights
Time: 5pm-10pm
1972 Pineview Dr., Kent, OH
ROOTSTOWN
Click here to see list of Rootstown area light addresses. 
STREETSBORO
The Holiday Drive-Thru has ben cancelled.
SUFFIELD
Griswold Light Display
Dates: thru January 17, 2021
Time: 5:30 pm – 10:30 pm
1701 Woodlark Dr., Suffield, OH 44260