FARMS AND ORCHARDS
BECK'S FARM AND MARKET
1199 E Garfield Rd.
Aurora, OH 44202
216-314-3415 | becksfarmandmarket.business.site
BECKWITH ORCHARDS
ADDRESS: 1617 Lake Rockwell Road, Kent, OH  44240
TELE: (330) 673.6433
HOURS OF OPERATION:
August 1st – November 4th:  10 a.m. – 6:00 p.m.
November 1st – December 23rd:  10 a.m. –   5:00 p.m.
Closed Thanksgiving Day
Closed for the Season at 12:00 p.m. on December 24th
WEBSITE: beckwithorchards.com
DUSSEL FARM AND FEED STORE
ADDRESS: 1109 Old Forge Road, Brimfield, OH
TELE: (330) 673.5957
HOURS OF OPERATION:
Farm Market – Open Seasonally
Mon. – Fri. 9 am to 6 pm.  | Sat. & Sun. 9 am to 5 pm.
WEBSITE: dusselfarm.com/
MONROE'S ORCHARD AND FARM MARKET
ADDRESS: 6313 Pioneer Trail, Hiram, OH 44234
TELE: (330) 569-7464
HOURS OF OPERATION: SEE WEBSITE
WEBSITE:   monroesorchard.com/
BLUE JAY ORCHARD
ADDRESS: 17909 Rapid Road, Hiram, OH 44234
TELE: (440) 834.4318
HOURS OF OPERATION: see Facebook page
FACEBOOK PAGE: facebook.com/BlueJayOrchard/
STAHL'S FARM MARKET
ADDRESS:  4560 State Route 14, Ravenna, OH 44266
TELE: (330) 325.0640
HOURS OF OPERATION:  see website
WEBSITE: stahlsfarmmarket.com
---
FARMERS MARKETS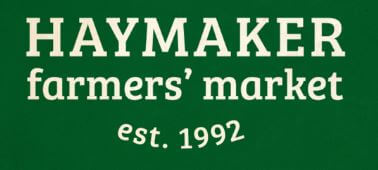 HAYMAKER'S FARMERS MARKET
ADDRESS: @ Franklin Ave. between Main St. and Summit St. under the Haymaker overpass
CONTACT: info@haymakermarket.com
HOURS OF OPERATION: 9am-1pm
WEBSITE: haymakermarket.com
GARRETSVILLE FARMERS' MARKET
ADDRESS: Main Street, Garrettsville, OH
HOURS OF OPERATION:  Main and High Street June 4 – August 27, 2020
FACEBOOK PAGE: garrettsvillefarmersmarket.com
---
CORN MAZES
DERTHICK'S CORN MAZE
ADDRESS: 5182 Twinsburg Warren Rd., Mantua, OH  44255
TELE: (330) 569-8661
HOURS OF OPERATION:  SEE WEBSITE
WEBSITE: derthickscornmaze.com
Special Soft Opening hours for 2020.
Starting 8-21 & 22 and weekends until 9-18.  September 18 – November 1, 2020
Join us from 6-9pm at the Maze.
Clue games and jovial jokes will delight as you make your way along the paths.
Admission is:  $5.00 pp, CASH ONLY, Maze only.
Concessions will be available.
GUYETTE FARMS
ADDRESS:  10833 Chamberlain Rd., Mantua, OH
TELE: (330) 562-5234
HOURS OF OPERATION:  Open Saturdays 12-7pm and Sundays 12-5pm
Sept 19th-Nov 1st
WEBSITE | FACEBOOK PAGE
Admission is $7 per person ages 3 and up. (Cash only)
More information is on our website www.guyettefarms.com
Due to Covid-19, the indoor play area, hayride and corn box are unavailable.
The maze, round bale obstacle course, square bale maze, corn box slide, mini round bale obstacle course, hamster wheels, gourd golf, the launcher, 40ft and 80ft slides and petting zoo are all still included with admission.
Our market is filled with pumpkins, gourds, cornstalks, straw bales, Indian corn, honey and maple syrup.
DUSSEL FARMS – NO CORN MAZE IS PLANNED FOR 2020.
ADDRESS: 1109 Old Forge Road, Brimfield, OH
TELE: (330) 673.5957
HOURS OF OPERATION: VISIT WEBSITE
WEBSITE: dusselfarm.com