Kent, Ohio — Main Street Kent presents The Hallo-Wiener Story Walk, a fun Halloween-themed activity promoting literacy, activity, and community! All are invited to head downtown to read the story, page by page, in the business windows of downtown Kent, enjoying some shopping, fresh air, treats and warm beverages along the way. Once the story has been completed, visit the Main Street Kent website to sign the online guest book, and MSK will make a donation to Kent's Rough Riders Read program. Cleveland-born author of the book, Day Pilkey, will also make a donation to the program, which puts books into the hands of children in our community. The Hallo-Wiener Story Walk will begin Fri., Oct. 16 and run through Sun., Oct. 31.
The story will begin at Red Letter Days (144 E. Main St.), where printed maps will be available to guide you, or the map can be downloaded at mainstreetkent.org/events/story-walk-kent. Each window display will indicate the next business to visit in order to continue the story. All guests who complete the story and sign the online guest book will be entered in a drawing to win an autographed copy of The Hallo-Wiener! "This a nice, safe option for families who want to get into the fall spirit on their own schedule, and at their own comfort level. There's no rush to complete the story and people can complete it whenever they choose to venture downtown during the two weeks leading up to Halloween. We're trying to create fun downtown activities that are safe, yet engaging for the community," shared Main Street Kent executive director Heather Malarcik.
Participants are encouraged to dress up in Halloween costumes, act out the story, and take pictures along the way. When posting to social media, use the hashtag #storywalkkent so we can all enjoy each other's pictures. For complete event information, please visit mainstreetkent.org/events/story-walk-kent/
Main Street Kent is a non-profit organization focused on the revitalization of downtown Kent. It is an affiliate of the national Main Street program and the Heritage Ohio program.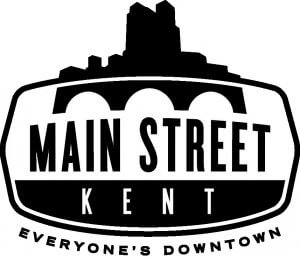 Press Release submitted by:
Heather Malarcik
Executive Director
Main Street Kent
Phone: 330-677-8000
mainstreetkent.org
Email: heather@mainstreetkent.org