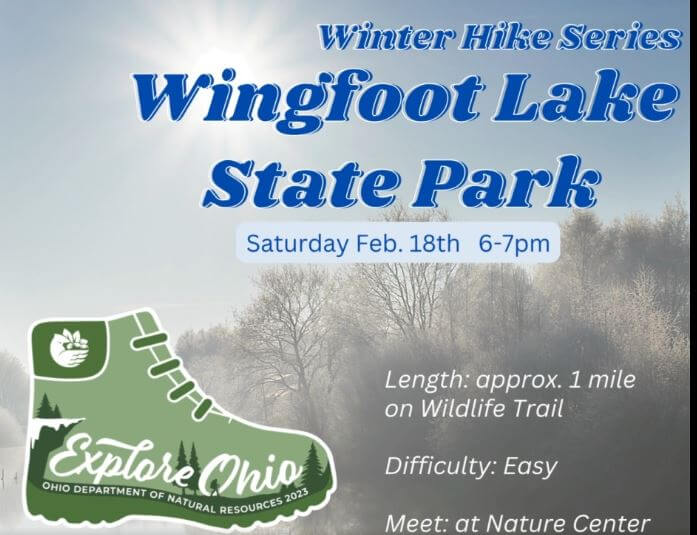 Length approx. 1 mile on Wildlife Trail
Difficulty: Easy
Meet at the nature center for an easy winter hike around the park and obtain your own official Explore Ohio sticker! Please dress for the weather – a hiking stick, sturdy shoes/boots, and water are recommended.
Check Wingfoot Park Facebook page for updates.