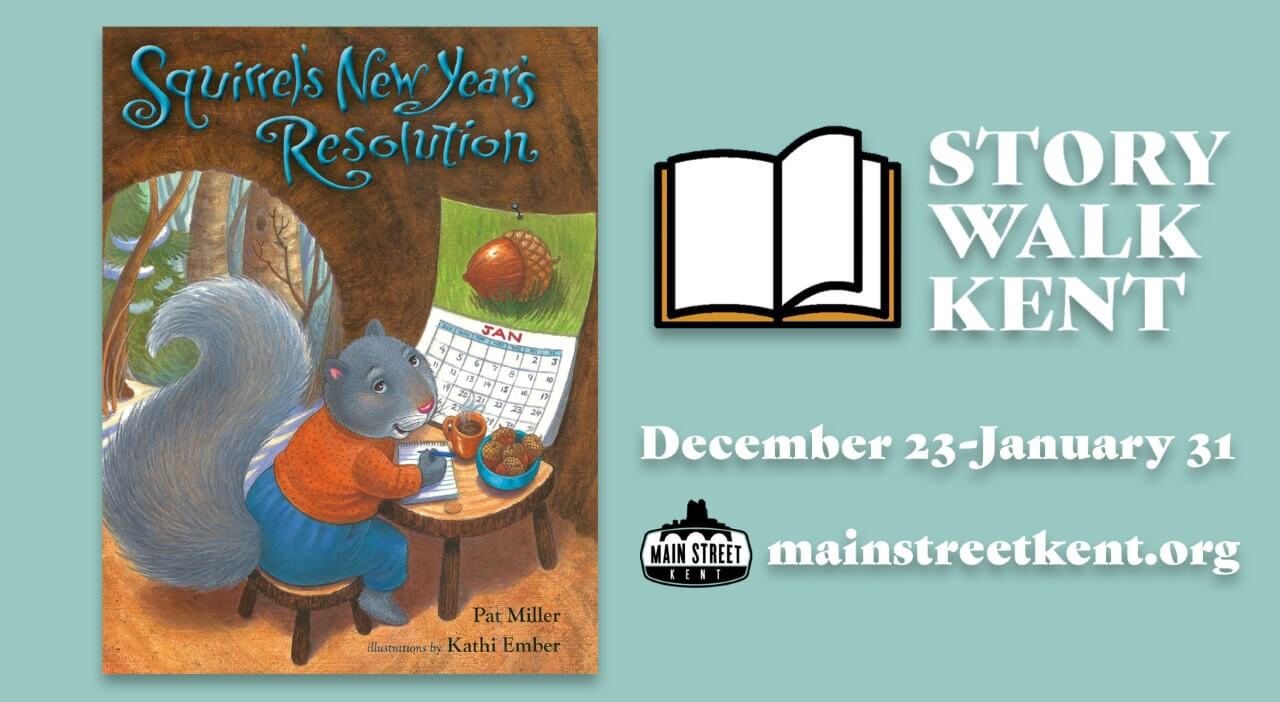 December 23 – January 31
A Story Walk is a fun activity where children and families can follow a map through downtown Kent, reading a story in the business windows along the way. It's a fun way of promoting literacy, physical activity, and community! Grab a hot chocolate and some snacks along the way, or stop for lunch at one of our local restaurants. This is a great opportunity to get some fresh air, support Kent Social Services and local business!
Featured Book
"Squirrel's New Year's Resolution" by Pat Miller
CLICK HERE FOR WHAT TO DO.