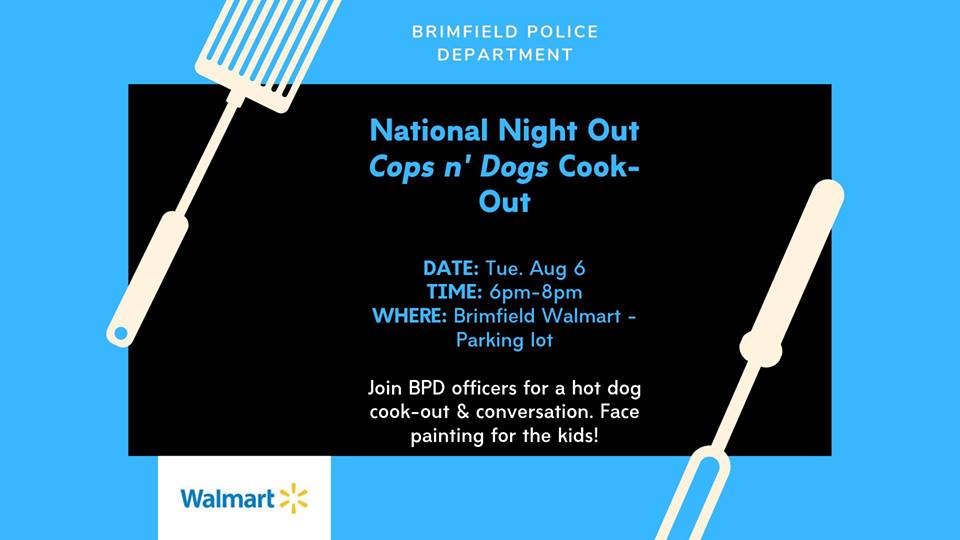 Safe communities are a result of strong communities. The best way to strengthen the community you thrive in is to connect with neighbors, local businesses, and most importantly, your Brimfield Police Department.
'Tis the season for summer get togethers, backyard BBQs, and a favorite pastime, National Night Out. Millions of neighbors and community partners across the country are stepping out and celebrating all things neighborliness Tuesday, August 6.
Join the Brimfield Police Department on Tue. August 6th at Walmart for a Cops n' Dogs hot dog cook-out! We'll have a section of the parking lot blocked off. Meet our officers and we'll have face painting for the kids too! Hope you can stop by!