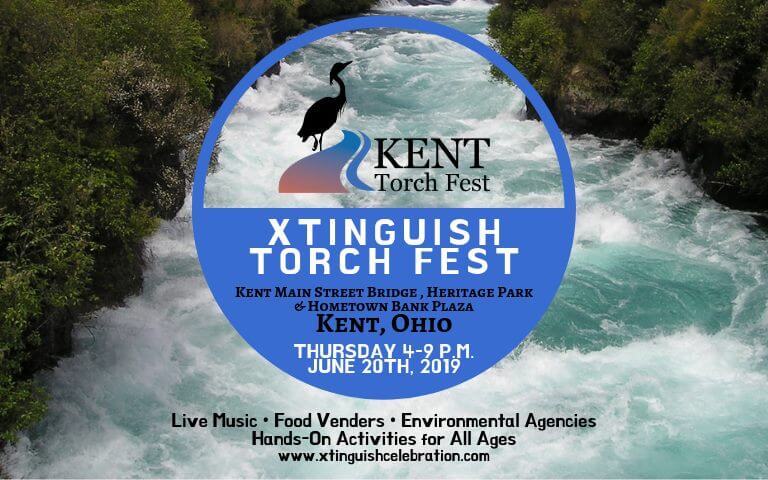 XTINGUISH THE PAST, IGNITE THE FUTURE
2019 is the 50th anniversary of the famed Cuyahoga River Fire that forever cemented the title "Burning River." Kent will commemorate this anniversary with live music, food vendors, river themed activities and a ceremony celebrating the hard work of the Kent community in preserving the river for future generations.
Live Music, Food Venders, Environmental Agencies & Hands-On Activities for All Ages. See schedule of events below!
This FREE event is a part of the Xtinguish Torch Fest, beginning in the Geauga Park District on June 19th and extending to the entire 100 mile stretch of the Cuyahoga River to Cleveland on June 22nd.
Visit the Xtinguish Torch Fest website for more details:
https://xtinguishcelebration.com/torch-fest/