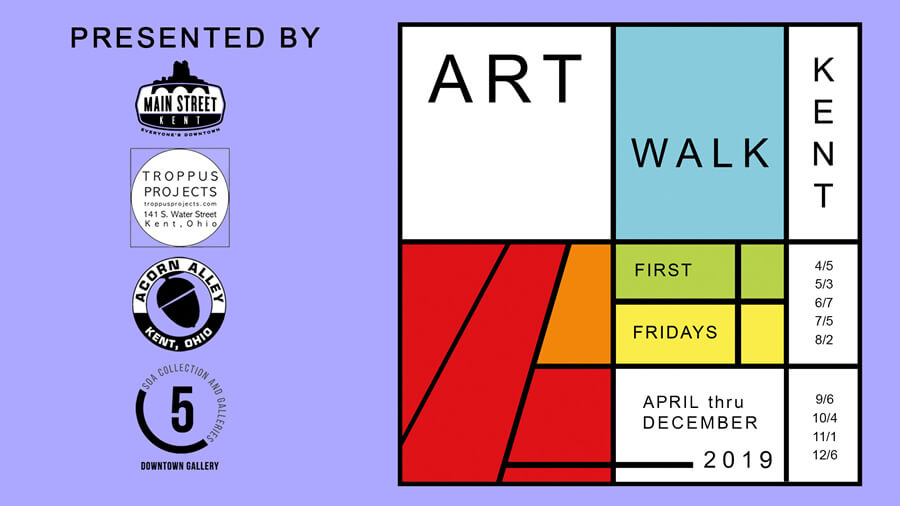 All participating galleries and businesses will stay open until at least 7pm on the first Friday of each month, from April-December! Enjoy refreshments, view artist demonstrations and participate in activities throughout the downtown district. Visit at least 4 of the participating businesses and enter to win a raffle prize from a different location each month!
Downtown Gallery – 141 E. Main St.
Each + Every – 156 N. Water St.
FJKluth Art Gallery – 300 N. Water St.
Group 10 Gallery – 201 E. Erie St.
Handcrafted in Kent – 175 E. Erie St.
Kent State Hotel & Conference Center – 215 S. Depeyster St.
Last Exit Books – 124 E. Main St.
McKay Bricker Framing & Black Squirrel Gifts – 141 E. Main St.
Red Letter Days – 144 E. Main St.
Standing Rock Cultural Arts – 300 N. Water St.
Troppus Projects – 141 S. Water St.