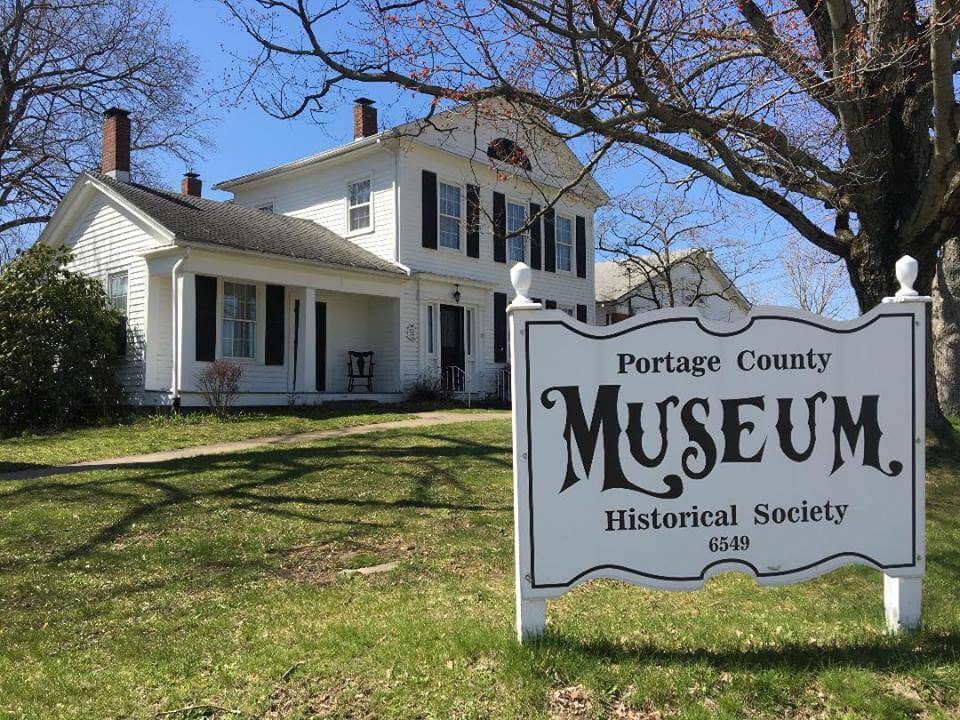 The Portage County Historical Society and Museum Open House
The Portage County Historical Society and Museum will host its annual Open House from 1 to 4 pm. December 15.
PCHS Historian Wayne Enders will do a presentation of "Christmases Past" Guests begin their tour at the Lowrie-Beatty Museum, where everyone will see artifacts from the Portage County area. New this year will be the Trexler Rubber Company display.
From there, guests will visit the 1834 Carter House. The next stop will be the 1869 Strickland House. Both houses are decorated for the holiday season. The Carter House and the Strickland House are historic homes and, as a result, are not handicapped accessible.
Attendees will want to visit the Indian Village that is being built by Robert Kunst. A full-size round house, cooking area with underground fire pit, and a weaving rack are all in different stages of being built. Weather permitting.
Raffle tickets will be available $1 each or six for $5. Items to be raffled off include various Portage County history books and collectibles, plus a free one year membership. Membership will also be available.
The event is open free to the public, although donations are appreciated. Light refreshments will be available. The Historical Society is located at 6549 North Chestnut Street, in Ravenna, next to Ravenna High School. For more information call 330-296-3523, PCHS website www.http://history.portage.oh.us or visit us on facebook at Portage County Ohio Historical Society.