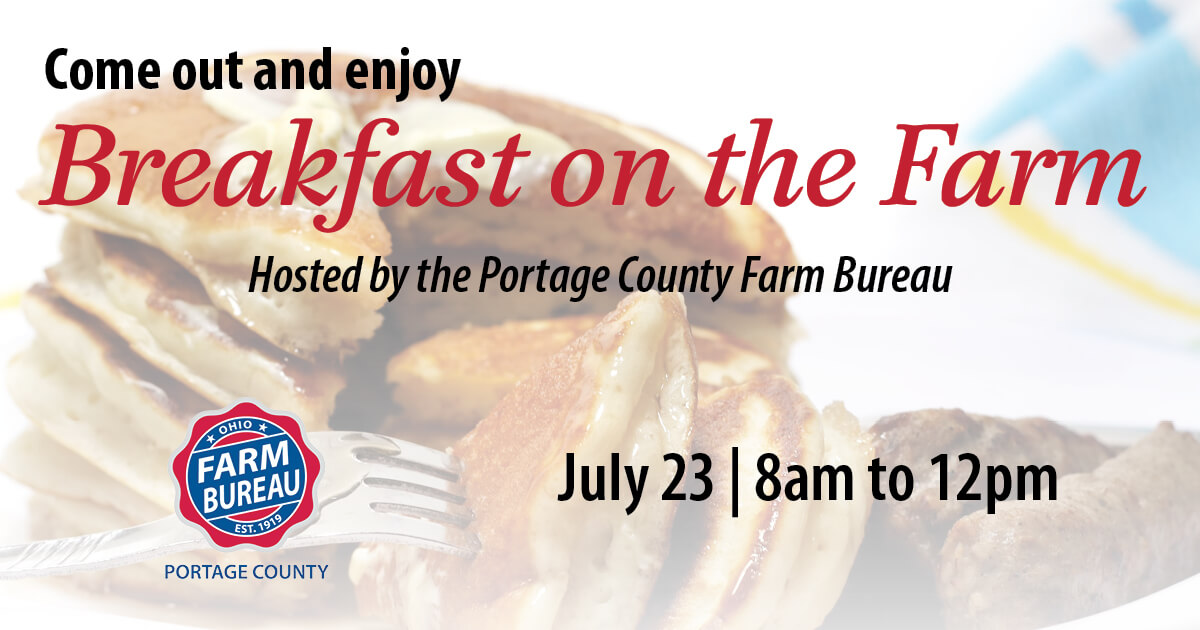 Bring the family out an enjoy a day on the farm. Meet a great local farm family that raises beef cattle and crops in Portage County.
You will get the chance to meet local farmers, ask questions and enjoy a breakfast of pancakes and sausage while at the farm. There will be plenty of opportunities for pictures and learning for one and all.
We will serve breakfast from 8am till 12pm or until we run out. A suggested donation of $2 is suggested.
All proceeds will support the Portage County Farm Bureau Program and College Scholarship Fund.
There is no need to register. Come hungry and enjoy a great day on the farm!