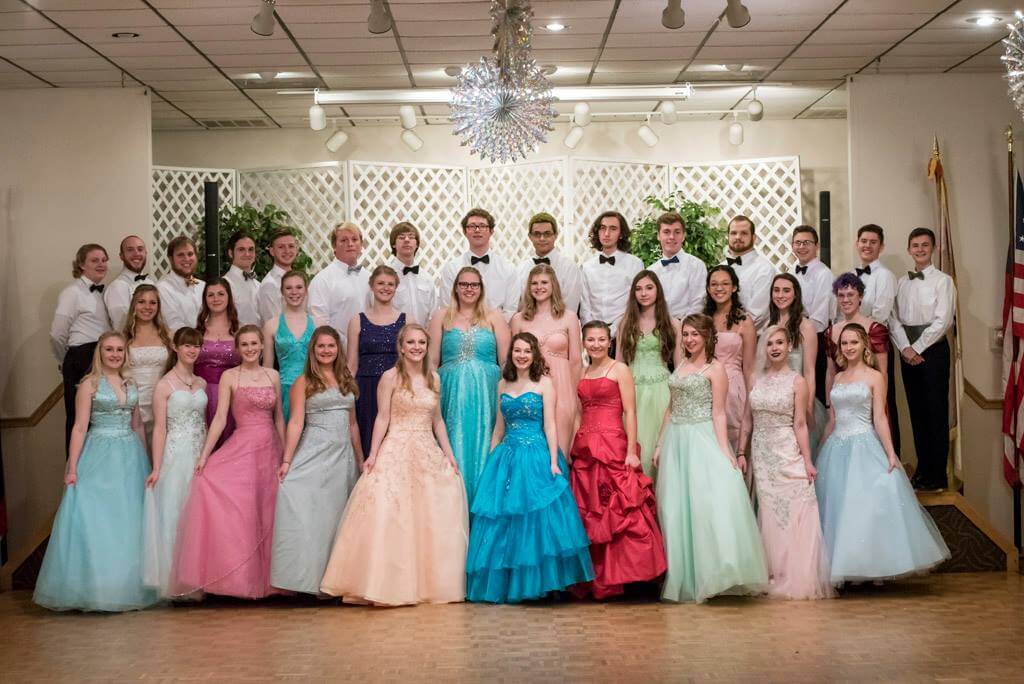 Reservations Required: Mrs. Moellman 330-633-3949 or Mrs. Lehner 330-335-8985 before Monday, January 21, 2019.
Entertainment by: Fred Ziwich Band and GFS Youth Group performing Austrian Waltzes.
Food Menu: Jager Schnitzel, Baked Chicken, Semmel Knoedel (bread dumplings), Bayerisches Kraut (Bavarian sauerkraut), vegetable, salad, roll/butter. Menu is subject to change.
An assortment of Pastries will also be available for purchase.
Prices include live band and dinner menu:
Active Member: $15.00
Passive Member: $17.00
Non-Member/Guest: $20.00
Youth Guest (under 12): $5.00
Vienna Night is an elegant evening in Vienna, Austria Ball theme including an authentic German dinner, an Austrian waltz performance and a live German band.