Category Navigational Menu
Home Heritage Concert Series
142 N. Water Street
Kent, OH 44240
Phone: 330.673.9827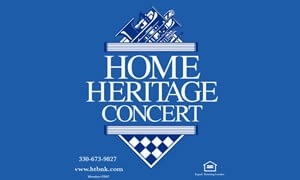 (Seasonal)
Hometown Bank sponsors the Home Heritage Concert Series. The concert series runs from mid-May thru mid-August. The concerts are held at various locations around Portage County. Please see our event page for any upcoming concerts.
Kent Stage
175 E. Main Street
Kent, OH 44240
Phone: 330.677.5005
The Kent Stage is the host of approximately 150 concerts a year, the Kent Folk Festival, the Kent Blues Fest, Kent Reggae Fest, the Kent State Around Town Music Festival, film festivals and numerous plays.
E J Thomas Hall
198 Hill St.
Akron, OH 44325
Phone: 330.972.7595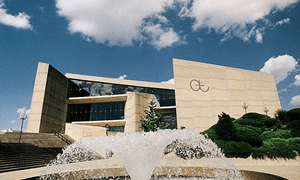 EJ Thomas Hall offers great events for students that are free of charge as well as events for the surrounding community. Come visit us for the fun, free shows sponsored by many groups and organizations on the University of Akron campus.