Get rid of the winter blues and come enjoy time in our winter playground. With three state parks, a county trail system, and local seasonal park activities, winter is a great time to visit Portage County.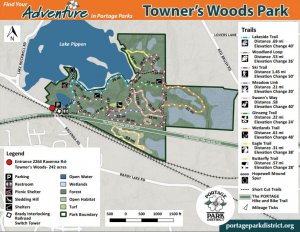 Throughout the season outdoor adventurers visit our area to enjoy winter hikes, ice skating, cross country skiing, sledding, ice fishing, birding, winter camping and more.  Area parks offer winter activities and programs, including special birding programs.  For those who enjoy snowmobiling, West Branch State Park offers 20 miles of trail.
CROSS COUNTRY SKIING
Towner's Woods – 2264 Ravenna Rd., Kent, OH 4424
Ski Trail –  High and low undulating natural trail, most traveled and challenging path for cross country skiers.
If indoor activities are more your speed, the indoor ice arena at Kent State University (KSU) is the perfect place to enjoy an afternoon of ice skating or watch a KSU hockey game.
ICE SKATING
Kent State Ice Arena – 1550 Ted Boyd Drive, Kent, Ohio 44242
Snowy forecast? Grab your sled and enjoy a ride down one of our area sledding hills. Make snow angels or a snowman in the fresh snow. Don't forget your four-legged friend.  All our parks are pet friendly.
SLEDDING
Cranberry Creek Park – 2145-2261 Lynn Rd., Brimfield, OH 44240
West Branch State Park Dam – 5708 Esworthy, Ravenna, OH  44266
Towner's Woods – 2264 Ravenna Rd., Kent, OH 44240
After a long day of exploring stop at one of our many coffee shops and enjoy a cup of your favorite hot beverage or warm-up with a glass of wine at one of the local wineries.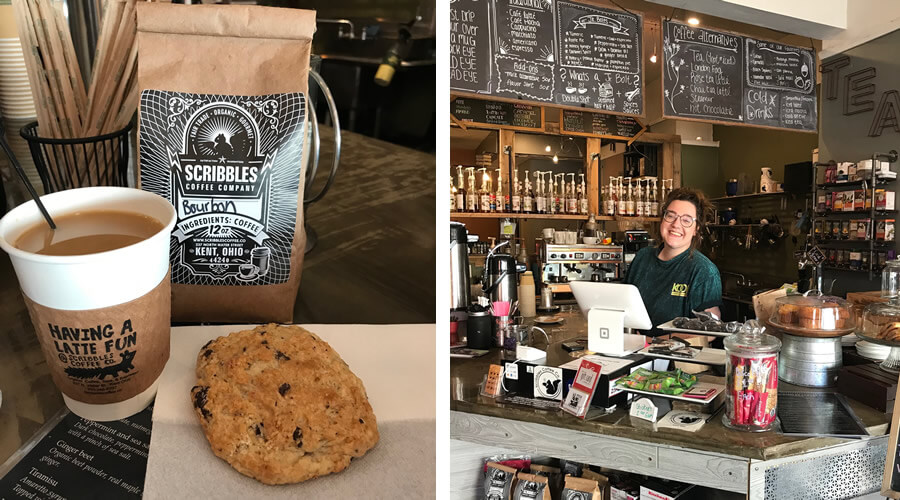 COFFEE SHOPS:
Bent Tree Coffee Roasters – 313 N Water St.
Tree City Coffee & Pastry – 135 E. Erie St.
Scribbles Coffee Co. – 237 N. Water St.
Restoration 44 Coffee Company – 10675 Main St., Mantua
Bean and the Baker – 107 E. Main St., Ravenna
WINERIES:
Barrel Run Crossing Winery and Vineyard – 3272 Industry Rd., Rootstown
ThornCreek Winery – 155 Treat Rd., Aurora
This winter we invite you to gather your family and friends, get off the beaten path and enjoy our winter wonderland.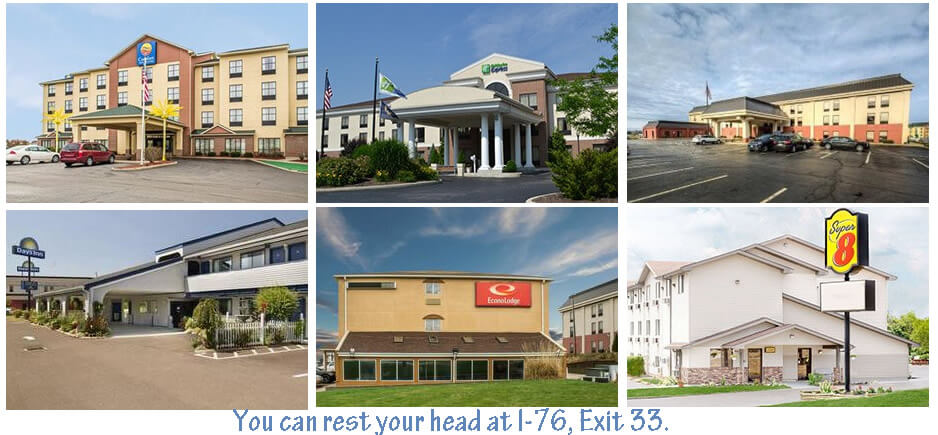 Coming in from out of town?  Need a place to stay?
I-76, Exit 33: Comfort Inn & Suites, Holiday Inn Express,Hampton Inn,
Days Inn, EconoLodge, and Super 8. Click here for more information.